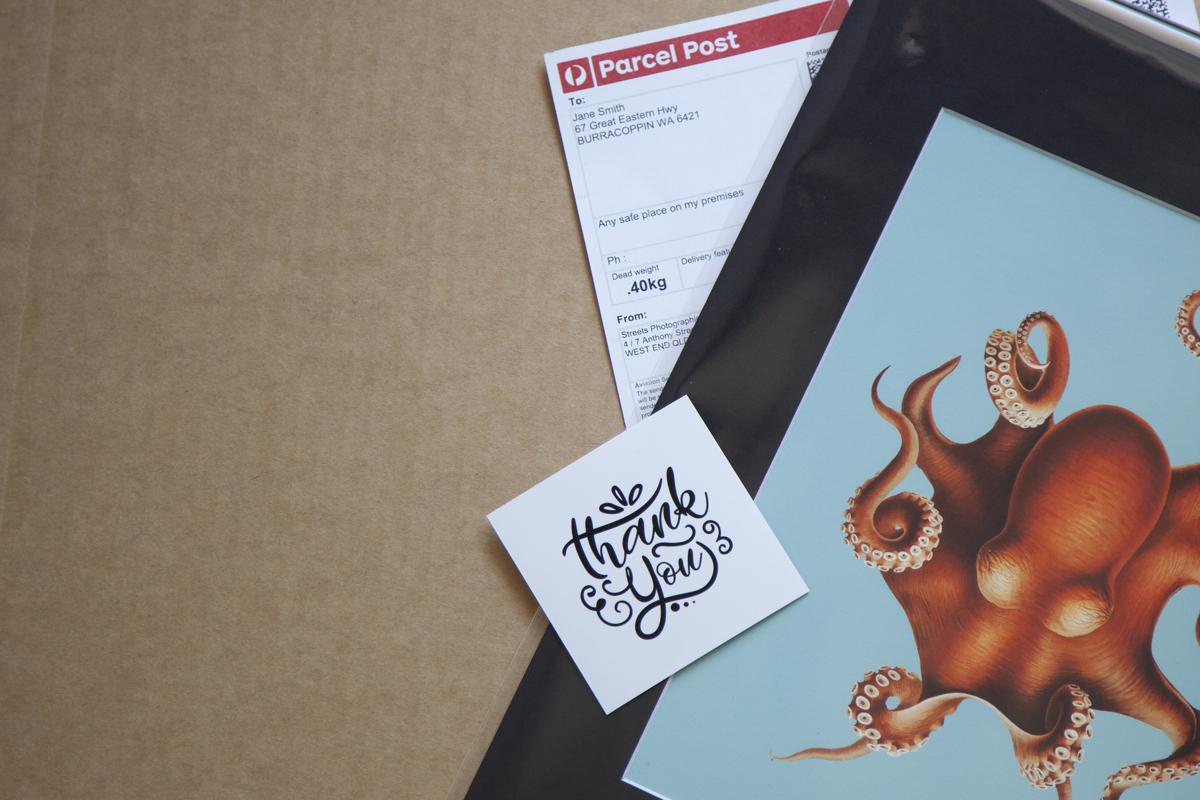 We'll take care of the rest!
Streets' drop shipping option is a print fulfilment and delivery service for photographers, artists and you. Save yourself the time of picking up or waiting for the order to arrive, save the extra shipping cost to your door and get your prints and products to your clients faster!
Every order sent from the lab handled absolute care so it arrives in perfect condition, so you make the sale, place your order and we'll take care of the rest!
Each article is plain packaged without the paperwork we would normally include if we sent to you. If you would like to add a personalised thank you note for that special touch, we're happy to oblige!
Another small Streets' benefit that adds up to a big advantage!